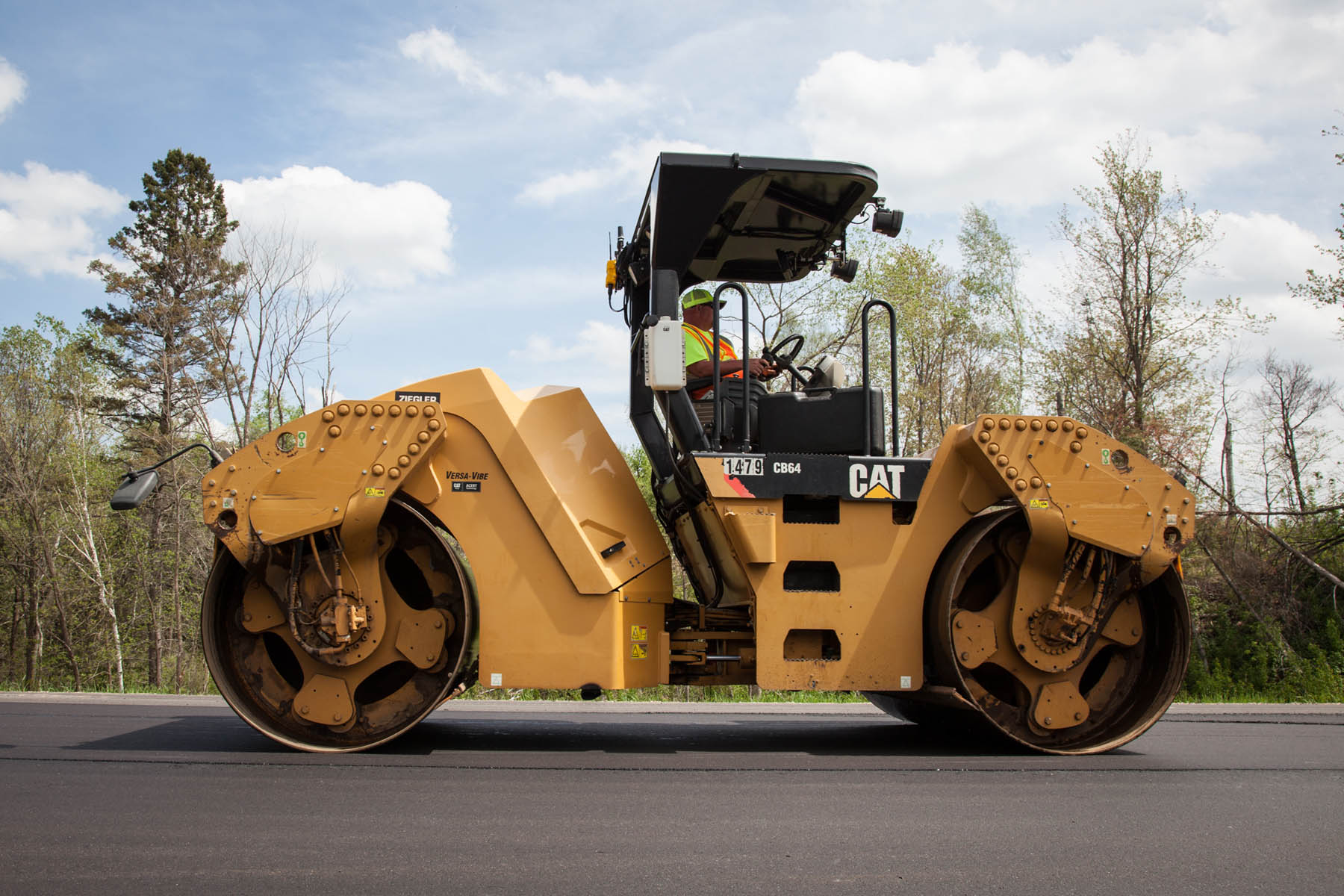 COMPANY
Paving the Future
It all began 100 years ago, with $50
About Hawkinson Construction
Hawkinson Construction Co. is a northern Minnesota-based company serving a 50-mile radius of Grand Rapids. For more than half a century the family-owned business has been dedicated to maintaining the highest standard of workmanship in the industry.
From US, state and county highways, to airport runways, parking lots and athletic courts; if you live or travel in the Grand Rapids area you have driven Hawkinson paving work. Our crew members' 700+ combined years of experience give us the expertise to handle any paving project.
Hawkinson Construction people are not satisfied with simply being "good". Being among the "best" in the industry is important to us. On every job and at all levels of the company, our employees are expected to conduct their activities with uncompromising honesty and integrity.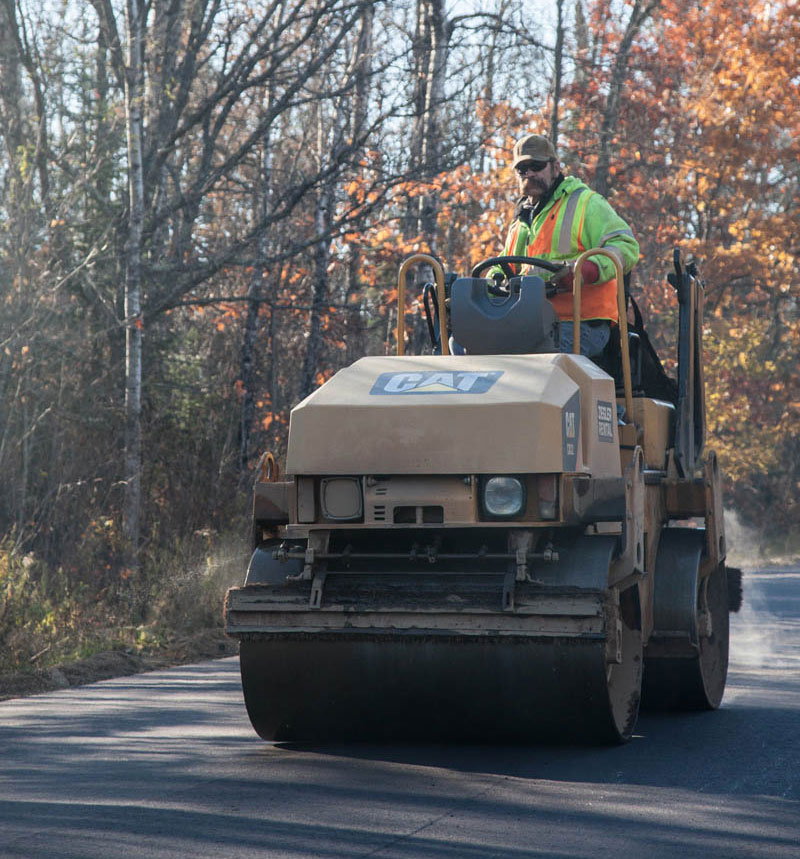 Hawkinson's Story
Clarence Hawkinson took out a $50 bank loan in 1919. Initially launching his career as a plumber, he soon transitioned into home construction. By the 1930s Clarence had joined forces with Harold Ashworth to form Ashworth-Hawkinson, expanding to bid on construction work across Northern Minnesota.
By the 1940s, Clarence's son, Miner Gilbert Hawkinson, known as Mike, began working for the company. This father-son duo stayed at the Pokegama Hotel for weeks at a time and frequented Mickey's café while bidding work and scouting gravel sources. Business boomed.
The company transitioned to a fully family-owned company in 1948 when Clarence and Mike — along with their wives, Evelyn and Sair — formed a new partnership. In the decade that followed this partnership would gain a strong foothold in northern Minnesota's construction trade, eventually incorporating in 1957 as Hawkinson Construction Company.
After Clarence's death in 1965, Hawkinson Construction worked hard in his honor, upgrading equipment and expanding their team. In 1969, Jerry Petermeier joined the company. His presence proved to be transformational as he pushed operations and business know-how to the next level. HCC's competitive edge was further honed the following year with the addition of a new asphalt plant. In 1973, the company was improved again by the addition of a cone crusher, a jaw and a screening plant.
Just four years later, Hawkinson Construction had expanded to a new asphalt plant and expanded their operations to include cutting-edge industry equipment. That was the same year that Mike's youngest son, Mark, joined the family business. Mark and computer programmer Al Vandenhoevel would go on to devise the company's first cost-accounting software system, further revolutionizing the way they did business..
In 1981, Dan Petermeier joined the company and continued the legacy of razor-sharp operations strategies begun by his father Jerry. With the help of the Petermeiers, Hawkinson Construction took on a second asphalt plant.
Today, Mark is the third generation of Hawkinson sons to run the company, and he's leading it toward a future built on decades of dedication, experience and stellar service.
Our Leadership Team
President / CEO
Ownership
Operations
Commercial Gravel Sales & Purchases
Driveways / Parking Lots Estimating
Highway / Commercial Estimating
Retail Gravel Sales & Delivery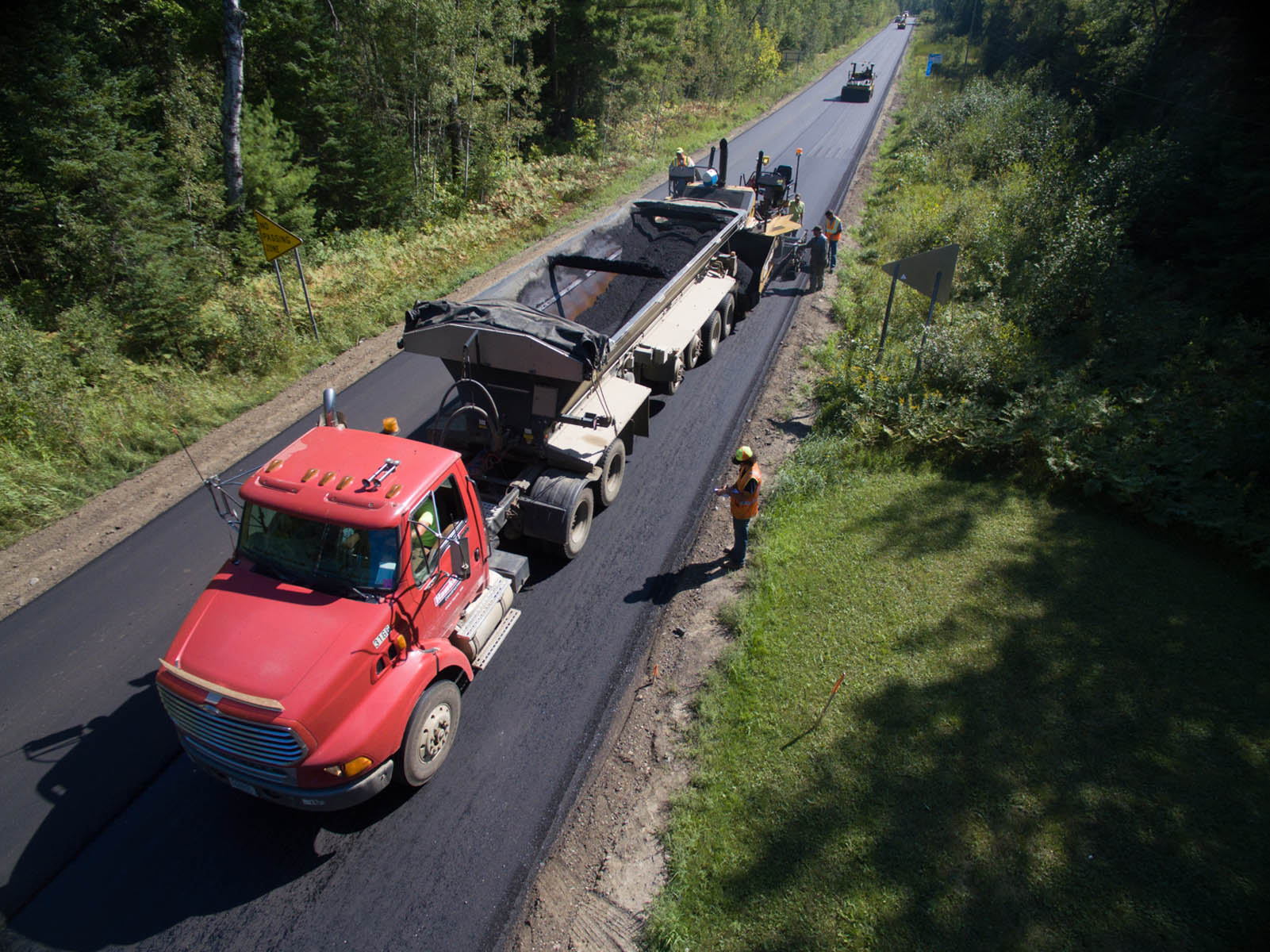 Community Involvement
A Culture of Giving Back
Seventy years of supporting our community